We have decided that we would like to invite not only guests from Poland but also from abroad using our professional network of contacts. Hopefully, you will enjoy this next episode! Our guest is John Nicholls, the Co-Director of the Bilingual European School, Milan.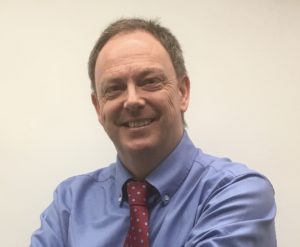 John has a Masters degree in Coaching and Mentoring Practice and is a published author focusing on resilience and creating positive working environments. John has led coaching skills, facilitation training and wellbeing workshops in over 30 countries. He has twenty-eight years' experience in education. During this time, he has been a primary and middle school teacher, primary headteacher and Leadership Development Adviser for the National College of School Leadership in the UK. He ran the award-winning Norfolk Wellbeing Programme, which not only worked to improve the subjective wellbeing of 28,000 staff but also offered professional & personal support to over 400 school principals.
John will share with us the good practices his school implemented during the coronavirus pandemic.

What are we going to talk about?
– how do you decide what tools to implement in distance learning?
– what is most important during a pandemic?
– how can the leadership team support teachers in distance learning?
– what is one advice he would give to teachers, headmasters and students?
– how will COVID-19 change schools around the world?